When your child enters adolescence, then it might mean you are going to face a lot of challenges. Even if you are ready for it, there will be somethings which will shock you. Your children might have permanent tattoos without event telling you or cut their hairs. As you know, adolescence in children is not easy to handle for all the parents.
Your child will be facing various kinds of mixed emotions, and you need to make sure that everything is alright. There are some things which can help you to manage things if you children try to throw some angry tantrums. You can calmly handle all the things around you so that you do not face any problem.
Why Adolescence In Children Awkward For Parents?
Every child has different ways of handling the change in their emotions and physical changes that they face during adolescence. They might be angry all the time, which makes it hard to talk to them, and you need to make sure to deal with any problems. Sometimes your kid will be sad for no reason, but it can be due to any issues at their schools. You need to make sure to help your kids to ensure that everything is perfect. All you need to do is talk with your kids and show that you care and they will quickly tell you about any issues that they might be facing. 
How To Deal With Rebellious Behaviour During Adolescence In Children?
As your child enters their teenage years, you might start to see a lot of changes in them. The changes will be physical and emotional, where they will learn a lot of things. It might take some time for your kids to get used to these changes. You might start to see rebellious behaviors in your children. If you want o deal with such actions then first you need to understand their reasons. Focus on communicating with your kids, who will be the perfect solution for your kids.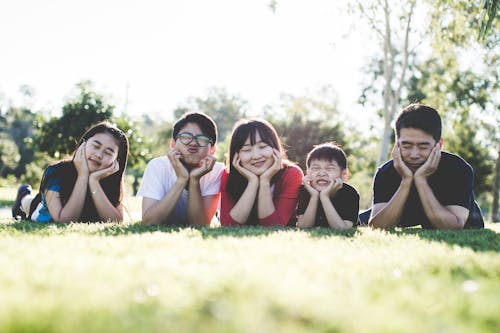 Tips To Help You Overcome Any Issues
If you are facing difficulty with your children, then here are some of the tips that can help you to overcome any challenges during adolescence in children.
Get proper educations – To prepare for anything, you need to get appropriate training, and you need to learn about the changes which occur in children during their teenage years. 
Try talking with kids – Always make some time in your schedule for your children so that you can speak with them to show that you care for them.
Only argue on essential matters – You should also avoid discussing with your kids on simple issues. Just let them cut their hair or get new nail paint, and you should only get strict on things that are not suitable for their health like smoking or drinking.
These things will help you to deal with adolescence in children. Most parents get worried when their children enter adolescence as the change is unstoppable. So you need to make sure that you also adapt to avoid any problems